SHEEP MEAT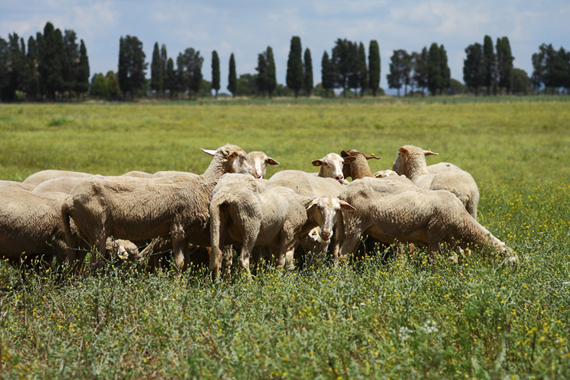 CHARACTERISTICS
Breed: SOPRAVVISSANA
The Sopravvissana breed originates from the Lazio region.
The sheep are divided up into two groups: during the day both groups remain on the pasture land and during the night they move to their shelter areas for approximately 9 months a year, while they live in the sheep pen for 3 months with a paddock for during the day.
The male sheep are put in a group in the spring in order to have lamb ready for the Christmas period, and another group in the summer for lamb ready for the Easter period.
The lambs remain with their mothers for approximately 6 months and at this after, if they have not yet been sold, they are weaned and put in a specific sheep pen.
The ones that will replace the old sheep are chosen among the female lambs.
The sheep are fed using fodder made directly on the farm.
The three species (beef, pork and sheep) are given a concentrate that is made on the farm generally using wheat, barley and tick-beans, duly mixed and ground, distributed according to the requirements of each individual animal or groups of animals.